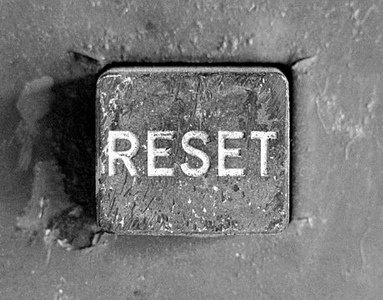 So after making it the entire month of September on a fairly strict anti-inflammatory diet (no dairy, no gluten, no corn, no beef…and only an occasional glass of red wine), I fell off the wagon in a big way this past week.
The culprit? Travel.
I seem to be fine when I'm at home, but the minute I step on a plane and head out of town for work or to meet up with friends, my diet is shot. This past week I've downed beer, Mexican food (plenty of flour tortillas, corn chips and cheese), Indian food—which included a helping of nan, a slice of pizza and lots of sandwich bread during lunches while working at a school. I even ordered a steak and baked potato one night and loaded the potato with butter. And without a juicer in my hotel room, my entire vegetable intake for the five days I was away came down to a BBQ chicken salad and a garden omelet.
Beyond the diet disaster, I didn't do my eye exercises or acupressure, didn't get in a cardio workout, didn't do my daily micro-current stimulation. I just couldn't bring myself to do any of it — even though I KNOW how important it all is.
Now I'm back in Seattle and making a vow to get back on track. I think I'm beginning to understand what an alcoholic must feel like: it's one day at a time, with occasional slip-ups along the way. All I can do is stand back up, brush myself off and get back on the wagon.
I kicked off today with a green juice , stir-fried broccoli and a morning off eye exercises and acupressure. I also hit the gym for a cardio workout during lunch and have salmon on the dinner menu. Rather than beating myself up over this, I'm reminding myself that all any of us can do is the best we can do on any given day. And if we screw up one day (or even five days), the key is to start over the next.
Here's to all of us who are doing our best to save our eyesight — and to hitting the 'reset' button when we occasionally mess up.