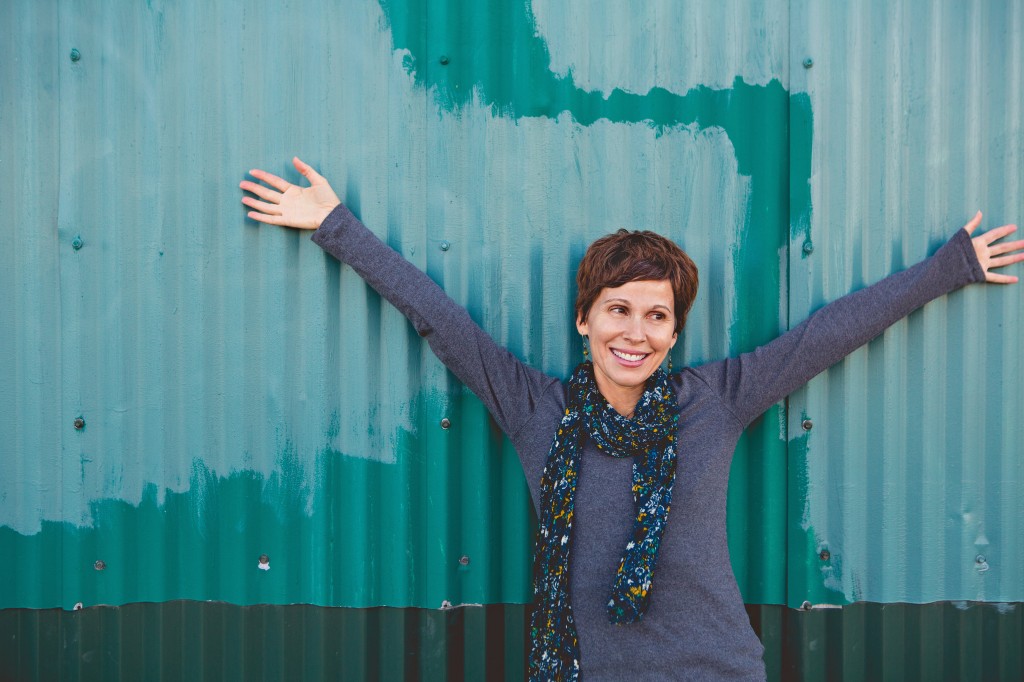 It's been nearly three months since Jeanne Aufmuth and I kicked off our informal acupuncture study to test whether weekly treatments with a local acupuncturist who had no special eye training or previous experience treating patients with Retinitis Pigmentosa could help our eyesight. Here's my experience to date – Jeanne will share hers tomorrow.
NOTE: My experience is completely subjective. I've not had independent testing done to verify that the changes I've noticed are reflected on eye tests.  I'm only sharing my experienc–as I experience it–in case it's helpful to anyone out there.
 ***
 I was hopeful when I first connected with my acupuncturist, Michelle Thoreson. She had come highly recommended by a friend and had more than twenty years of experience in Chinese and Japanese style acupuncture. Though she readily admitted that treating RP was a first for her, she expressed interest in giving it a go and was open to incorporating the protocol eye acupuncturist Andy Rosenfarb had developed for the RP pilot study done at Johns Hopkins. I chose this as a starting point because I'd undergone treatment with Andy and it had benefited me.
I purchased a copy of the RP study (it cost $38 – click here to access) on Michelle's behalf and gave it to her for review. A week later, she invited me to stop by her office to discuss my case and her thoughts. By the time our meeting was over, I knew I was in good hands.
Michelle had laid out a large body chart on a table and stuck needles in every point that had been identified in the study. There were nearly thirty needles covering the body.
"Did you really have all of these needles in you?" she asked.
When I told her hadn't (at least that I could recall), she explained that the points listed in the study,  from her view, seemed to be a shotgun approach that covered virtually every potential point deemed beneficial for the eye. She told me that if we worked together, she would try out different points from the study to determine which ones my body responded to, but would also focus on my body system as a whole, and let my pulse and other signals from my body guide her.
Then she added this. "I read your book because I wanted to know more about you and just who this person was who is so determined to save her eyesight."
I was crying by the time I left her office. I was blown away that she had already invested so much of her personal time to delve into the RP study and learn as much as as she could about me and my personal circumstances.  We scheduled a start date for my treatment and our work together began.
My treatment experience with Michelle has been very different from the specialized eye acupuncture treatment I'd received previously. During my hour-long sessions with her, she focuses her entire attention on me—taking my pulse and checking various parts of my body for blockages that could be impacting blood, oxygen and energy flow to my eyes, then inserting needles and doing moxa treatments (a burning herb), and then repeating the process.
For the first two months, I wasn't sure if the acupuncture treatments were helping my eyesight, though I could feel the energy flow through my body and always left my treatment sessions feeling relaxed and at peace. But Michelle kept at it, researching RP on her own time, constantly trying out new points and continuing to let my body be her ultimate guide until she'd settled on her own protocol (which includes needling at the base of my neck and on the sides of my head) that she felt best benefitted me. She even began donating extra treatment days—which she refers to as learning days—so she could approach those days with an open mind and look for other signals my body may be giving her that could help my eyesight.
Then, a week before Mother's Day, something clicked. I was sitting out in the sun watching my daughter play Ultimate Frisbee and noticed that I could see from my shoulders, to the jacket I was wearing, to my lap, to half way down my extended legs. I'd had some spotty vision in my bottom periphery, but nothing as encompassing as this. It was like a chunk of blockage in my bottom mid-periphery had just been removed.
John has been somewhat skeptical of my holistic healing quest. But when I told him what I was seeing, even he was excited.
"It makes me wonder if you would even have a problem now if you had been doing this from the start," he said.
I still have a tight donut of blindness around my central core, and can still see only part of a person's face when I look at them from a cross the table. But I definitely see more in my bottom periphery and have noticed that the things I do see look brighter. And though I still can't see anything in the dark, I've noticed that my eyes are beginning to adjust in dim light so that after three or four minutes, I can make out objects that I couldn't make out before.
Jeanne and I kicked off our informal study because we've both been helped by acupuncture but didn't want to have to leave home for a week or two stretch every few months to access treatment. We wanted an affordable, accessible, balanced treatment option—for ourselves and for anyone else interested in giving acupuncture a try. I've found this with Michelle and am convinced that you can find it, too.
I asked Michelle what advice she would give to RP patients looking for an acupuncturist to work with. Here's what she had to say:
f I had RP and were looking for an acupuncturist, I would consider:
Are basic qualifications in order?  Certified. Licensed.
Confidence in the dedication and professionalism of the practitioner.
Knowledge that the practitioner is addressing

Constitutional vitality overall
Attention to channels and microsystem approaches connected to the eyes directly
Reduction of the effects of lifestyle and situational stressors through acupuncture and, possibly, lifestyle recommendations
That's it for me for now. Stop back tomorrow to read Jeanne's acupuncture treatment experience.