Editors' Note: After a long fight to obtain affordable, accessible treatment for anyone wanting to give acupuncture a try, we are thrilled to have connected with Mats Sexton, LA.c,  a seasoned eye acupuncturist based in Minneapolis who shares our fervent belief that acupuncturists everywhere should have access to this vital information and training so they can provide local, affordable treatment for all eye patients.
We connected with Mats shortly after we made what to us was a shocking discovery: that the micro-acupuncture points so many of us have been begging eye acupuncturists to share are listed in detail in a long-abandoned patent application that is available to anyone in the public domain.
This, combined with Mats' own vision protocol that he so generously offered to share with us all (below), is a great starting point for any interested acupuncturist. In addition to this, Mats is launching affordable, comprehensive live training for acupuncturists this summer at his Minneapolis clinic.
Here is Mats' remarkable story (including the vision protocols). PLEASE read this post and share it with every acupuncturist and eye patient you know.
To our eyesight and beyond! – Ingrid and Jeanne
Eye Acupuncture Seeks to Save Sight for All
Acupuncturist Mats Sexton, L.Ac,  had been so focused on his Minneapolis-based practice, treating patients with degenerative eye diseases, that he didn't truly appreciate the huge void in the market and the boiling-point frustrations over lack of affordable, accessible treatment options until he started receiving phone calls a few months ago.
The inquiries came from all over the country and were all the same: people suffering from RP and MD were desperate for realistic treatment options. More than anything, they wanted access to the vision protocol used by most eye acupuncturists so they could share the information with their local acupuncturist and get the real help they needed.
"They'd ask, 'Can you help me with the points for my acupuncturist? No one will share the points.' I had no idea of the level of frustration out there," says Mats.
Mats, who built his own practice around a community acupuncture approach that enables him to charge as little as $40 per follow-up treatment, had a heart for the plight of these discouraged patients and was happy to share his protocols with their practitioners. But the importance of sharing knowledge and providing affordable, widespread training to treat degenerative eye diseases such as RP and MD didn't fully hit him until his father was recently diagnosed with Wet MD.
"I had been managing his Dry MD for a few years and when it bled I thought, 'How can I help him? He's in Arizona for the winter and I'm in Minneapolis'," says Mats. "It was so frustrating and I knew he needed someone local who could provide treatment. So I began researching acupuncturists and ended up calling Mary Papa, L.Ac., who practices only a couple of miles from my parents' house. I explained the situation to her and asked if I could train her so she could help my dad. She agreed and I flew down to Phoenix to train her. Now my dad, and the rest of Mary's clients, has access to the treatments."
Mats isn't new to the world of eye acupuncture. He first learned about the use of acupuncture to treat degenerative eye diseases in 1998, as a student at the Minnesota Institute of Acupuncture. He contacted Per Otte, who was using the micro-acupuncture protocol developed in Denmark in 1984 by Freddy Dahlgren, and asked if he could write a research paper on the topic. Otte declined, but as Sexton's interest in acupuncture methods grew he began contacting Otte several times a year over the next few years until Otte finally agreed to train him in 2003.
Along with the micro-acupuncture training from Otte, Mats has traveled twice to Denmark to learn the AcuNova method developed by John Boel. He currently uses variations of both protocols, depending on the client, and combines several other techniques including Japanese Hara (abdominal) analysis and scalp acupuncture, and additional hand and body points.
"There are numerous so-called 'micro-acupuncture' systems that use hands, feet, ears, scalp, even the nose," notes Mats. "When I found Freddy Dahlgren's book of his acupuncture meridians and points, I began to adapt the protocol to make it unique for various ailments. It didn't make any sense to me why it should be the same for everyone. Some people need more Kidney help or maybe Liver or Heart."
Currently, Mats charges $800 for ten treatments over a five-day period for first-time patients, including before and after visual field scans and other eye tests, as well as an in-depth consultation to discuss overall health, nutrition and identify underlying issues that are contributing to the eye disease. After that initial week, he prefers seeing patients more frequently rather than every few months.
"I think it's vital to have patients come for a pair of treatments about twice a month because these 'eye' diseases are really systemic diseases and we've got to work on the root causes," he explains. "Unfortunately, the reality is that you can't do ten or twenty treatments and magically make a chronic disease go away. This is why it's so critical that we get as many practitioners trained as possible – so that interested patients can access quality, affordable local care on an ongoing basis."
Adds Mats, "Clients also need to take responsibility for self-care and I spend ample time educating them on making good choices for their vision."
Recognizing the urgency of the situation, Mats has decided to step into the role of trainer himself and has been completing a comprehensive accredited curriculum that he will launch this summer.
"My clinic is small and my treatments are highly personalized but this isn't ideal when so many people need care," he explains. "I never wanted to run an eye-factory like I witnessed during my training, and now I realize I need to teach the protocols I have created."
The two-day intensive weekend training workshop will be held in his Minneapolis clinic. Mats will spend the first day discussing the anatomy and physiology of the eye from both Western and Eastern medical perspectives, delving into the different types of eye diseases and disorders that can be treated, and how to test vision. The second day will focus on point location and needling with lots of hands-on training and practice so acupuncturists are confident with the protocol.
He estimates the two-day accredited continuing education course will be priced at about $1,000, the same as his coursework with John Boel in Denmark.
"I want to keep the price affordable for acupuncturists who want to attend and I think that's a fair price for the workshop, especially with the inclusion of testing materials, which are expensive" he notes. "My plan is to limit the class size to twelve acupuncturists to ensure they get the one-on-one assistance they need."
Along with his live training, Mats is sharing some of his key vision protocols here – which, along with the comprehensive micro-acupuncture points that are outlined in the public domain document – will provide acupuncturists who can't attend his live training the baseline information they need to start helping people suffering from RP, MD and other degenerative eye diseases. From Mats' perspective, sharing vision protocols with acupuncturists and people suffering from degenerative eye diseases isn't only the obvious thing to do; it's the right thing to do.
"In the Community Acupuncture movement, everyone shares protocols, intake forms, and ideas so that everyone benefits," Mats observes. "I think about my dad and all the other people that need help; this has become painfully personal now. I believe that any skilled acupuncturist can learn and apply this information and I'm going to ensure that every one of us does!"
Vision Protocols
To download the detailed micro-acupuncture points for treatment of degenerative eye diseases as outlined in the public domain document [See Figures 8 & 9 for MD & RP treatments), Click Here
And here is the information that Mats Sexton has so generously offered to share with all of us.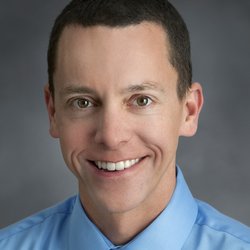 Needles: I typically use DBC brand "Spring Ten" 34 gauge-DBC3; 1 inch (.20×15). Depending on the thickness of a client's hands and/or feet (callouses) and their tolerance, you may need either thicker or thinner needles. I hand-insert the needles but you may use needle guide tubes. Just insert and do NOT twist or twirl to get DeQi!! This will be extremely painful for your client!!
Depth: Insert to the bone level.
I request, and may soon require, clients to visit their ophthalmologist within 2 months or less before starting acupuncture to get a solid baseline of visual acuity and eye health.
In clinic, test eyes before starting your acupuncture: Amsler Grid; Snellen standard eye chart (either hand held or 20′ distance); color vision testing plates; and contrast sensitivity are good, simple tests. Some of these items can be ordered at www.Bernell.com. Also note subjective details of a client's vision for future reference/comparison when retesting.
Years ago I changed the protocol to 2 sessions per day with 30 minute needle retention. We were initially taught 3 sessions of 20 minutes each. I wait about an hour between sessions.
 Typical treatments for RP
Treatments 1, 3, 5, 7, 9: Micro Acu (see diagram on public link) or AcuNova, GB 14, Yin Tang, K10, K3, Sp 6, K1
Treatments 2, 4, 6, 8, 10: Micro Acu or AcuNova; GB 14, Yin Tang, LIV 8, ST 36, LIV 3, K1
 Typical treatments for MD/Stargardt's
Treatments 1, 3, 5, 7, 9: Micro Acu or AcuNova; GB 14, Yin Tang, Liv 3, Sp 6, Scalp Visual Cortex a-shi GB 19 area.
Treatments 2, 4, 6, 8, 10: Micro Acu or AcuNova; GB 14, Yin Tang, K6, Sp 3.
Retest vision and compare results after ten sessions.
Repeat the sequence and retest after the next ten sessions.
Other points to consider: Occasionally I will add one or two other points based on differential diagnosis. Keep in mind that the main treatment already uses a lot of needles so choose wisely if you wish to add more. Treat other (non-vision) complaints in a separate session.
 For heat/redness/pain in the eyes I often add: Liver 2 and Stomach 44 (maybe Large Int. 4) with strong DeQi.
For dry eyes add GB 41.
What if the treatment doesn't seem to be working? Usually some change is noted after the first ten treatments. If the client is not seeing results after 20 treatments, consider what else might be contributing to their condition. Medications, smoking, chronic disease, lifestyle, nutrition, exercise, sexual activity, household toxins, stress, emotions, etc. I HIGHLY recommend clients have a comprehensive blood chemistry panel at least annually. This can lead to answers and solutions. Sometimes the treatments alone don't seem to work.
Know this: Chinese medicine has 5 branches: acupuncture, bodywork, exercise, nutrition and herbology. For the best chance at success, you must incorporate all of these! Just doing acupuncture is 1/5 of the treatment.
In my experience, I find often find that RP and Stargardt's are more challenging and require more treatment than macular degeneration. This often has to do with their congenital nature and effect on Jing.
In my practice, I emphasize whole foods over supplement pills, with the exception of Chinese herbs, the ingredients of which are not readily available in most foods.
The AcuNova needling theory and protocols are too difficult to explain via this format but I will teach them live. Or, I highly suggest taking the class from John Boel in Denmark. www.acunova.dk
I will try to answer questions but, please, if you're truly interested in learning this, sign up for the class. Also, please be patient when waiting for a reply to your questions…I'm only one person! Thanks.
Be Well,
Mats Sexton, L.Ac
For more information on Mats Sexton, L.Ac., his practice, his philosophy and his upcoming training workshops, please visit his website: www.pindoctor.com He can also be reached via email: mats@pindoctor.com